Preserved and Dried Care Tips
Gently Fluff it Up!
Your dried bouquet my arrive tightly enclosed to help protect the flowers from any damage. To make it look the ones on our site, we recommend keeping the bouquet tied but fluffing the stems slightly. Be gentle -- dried flowers are delicate!

Keep it out of Direct Sunlight
Keep the bouquet indoors out of harsh environments and out of direct sunlight. Too much time in the sun and the stems will start to lose their color.

Do Not Water!
Don't let the vase deceive you. These dried bouquets do not need any water! Simply place in the vase and let the stems shine.

Cut Stems as Needed
If you're feeling creative or want to truly vary height, cut your stems at varying lengths.

Avoid Humidity
Dried bouquets aren't fans of humid air. Keep it in a cool place to ensure it lives a long, fulfilling life.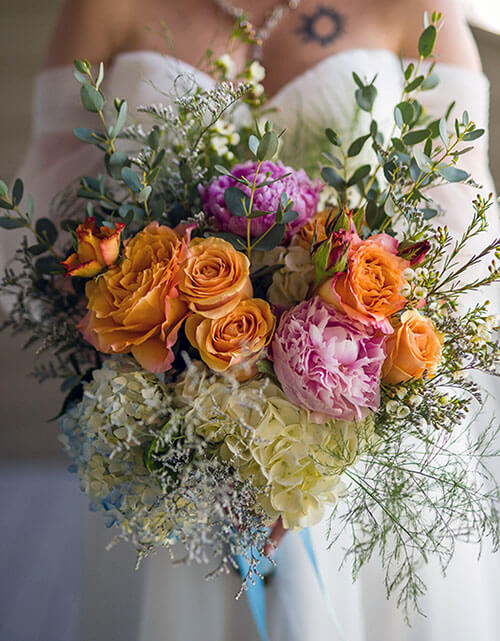 Now Booking 2023~2024 Dates for Wedding Flowers