Give it a Zhush!
Upon arrival, work your fingers gently into its fluffy bits and give it a zhush!

Cut & Dry
This wreath or garland was made by hand, with heart just for you! And since it's impossible to ship these festive friends with a water source, drying is a natural and inevitable part of its life cycle. What can you expect as your wreath or garland ages? Look for color changes, changes in size (especially in foliage-full versions) and a developing crispiness. While we've carefully selected foliage, bits, and other elements that look gorgeous fresh out of the box or dried, these changes in color, texture, and size are normal and to be expected as part of your garland or wreath lifecycle!

It's Always Sunny
Excessive exposure to sunlight will cause your wreath or garland to show those signs of drying we talked about earlier much faster! Whether indoors or out, your foliage will dry much faster if left exposed to direct sunlight for prolonged periods. Our best advice? Find a spot to keep it that is out of direct light and heat!

Pro Tip: If you want to luxuriate in the lushness of the design right out of the box, keep your decor in a cool, shaded location. For some, this may not be the front door. Try hanging your festive, foliage in an entryway, above your sofas or dining tables, or even above your bed! Want to go the extra mile? If you've received an all foliage wreath or garland, lightly spritzing the leaves with water will refresh it!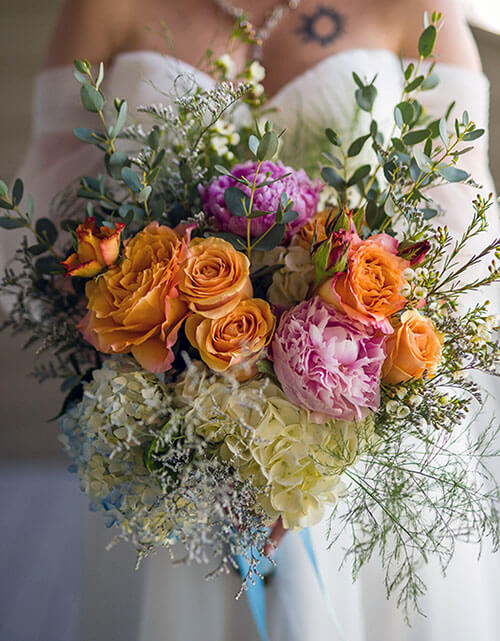 Now Booking 2023~2024 Dates for Wedding Flowers